State of the Cat Report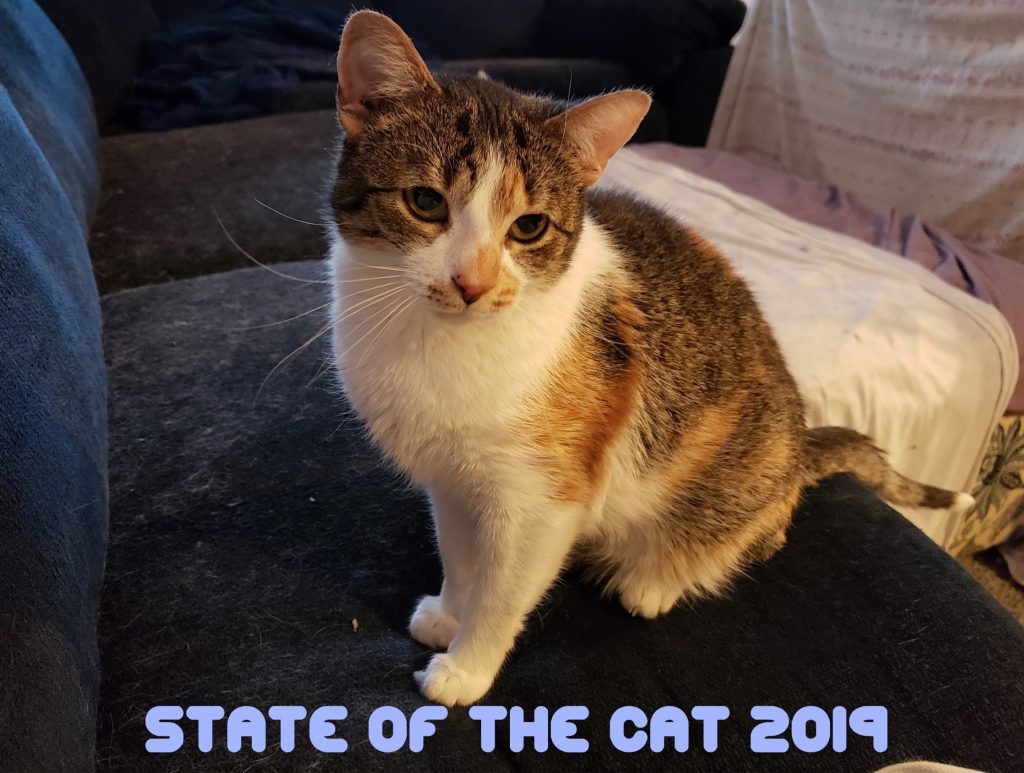 The beginning of the year is the time when we review the results of the prior year. At BCHA, that means our annual State of the Cat report.

For 2018, 80% of the animals that entered the rescue were cats. Thanks to our dedicated foster families, we provided care for 171 cats during the year with 128 of them (71%) finding a new home or returning to their original home. For the year, 86% of the cats that came in were strays (or kittens born to a stray).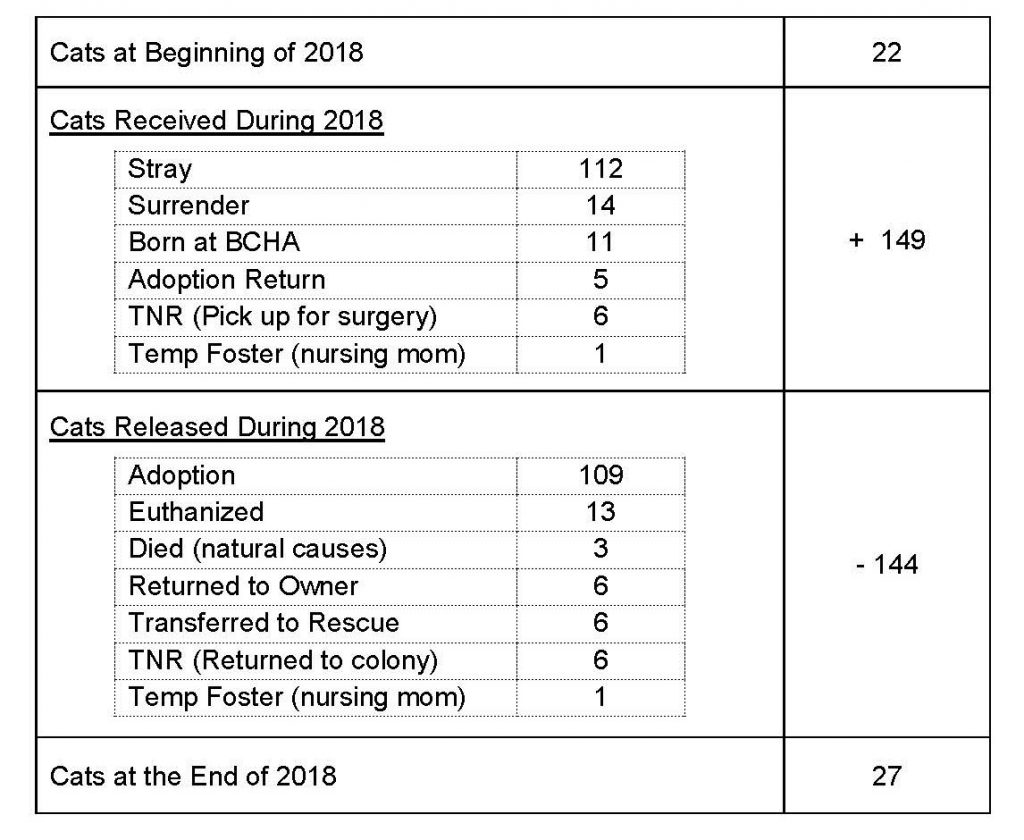 On the financial side for 2018, BCHA collected just over $11,500 in adoption fees, surrender fees, and cat specific donations, while we spent just over $18,000 on cat related expenses. Most of our expenses (almost $15,000 or 83%) were for medical care, including spay/neuter surgeries, vaccinations, veterinary care, and medications.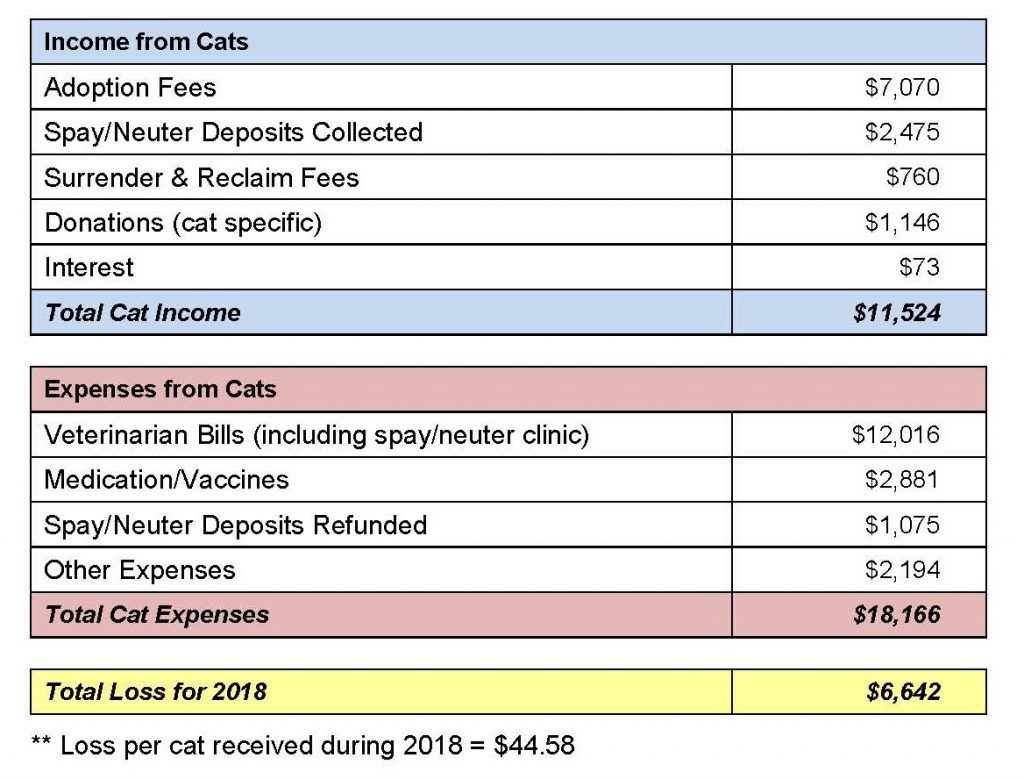 BCHA primarily serves Buffalo County, as our name suggests, so it's no surprise that 80% of the cats that we took in last year were from Buffalo County. On a municipal level, the city of Mondovi was our biggest customer for the year, with 29% of the cats coming from within the city limits. Buffalo City was next on the list with 11% of the cats for the year.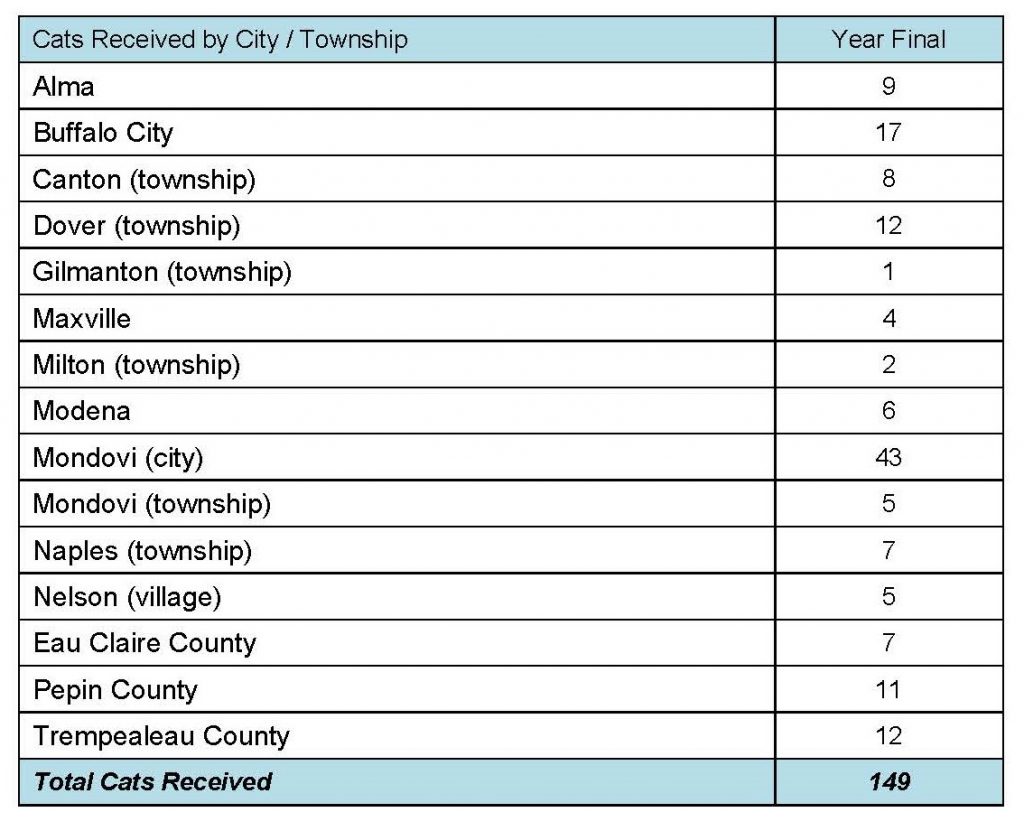 And that's the State of the Cat report for this year.